Welcome to Berkshire Horse Box Bits
---
        
Horsebox parts and accessories, horse trailer parts & spares, Caravan & Camping Accessories
---

---
 
---
We sell a huge range of parts, and horsebox/Trailer & Caravan/Camping accessories, allowing you to find everything you need for all your horsebox/ caravan projects, repairs and conversions. Browse our online shop by clicking HERE  or click shop from the menu above.
All our accessories are sold at very competitive prices.  If you are ordering a large amount of parts at a time please contact us (07880346964) to find out about our discounts for bulk ordering.
What parts and spares do you stock?
We stock all horsebox/trailer & caravan camping accessories that can be used on most makes, in addition we also stock most Ifor Williams horse trailer parts and spares (please contact us before ordering any of the panels for Ifor Williams Trailers), we can even supply with your new Ifor Williams Trailer.
I can't find the bits I need on your site?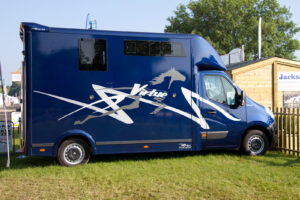 We have tried to provide you with all the horsebox trailer parts and accessories, including those hard to find bits but if there is something you can't find please email us via the contact us page and we will find the parts for you.
What if I need advice on how to fit the parts I am ordering?
No matter how large or small your project or repair is Berkshire Horse Box Bits will provide you with the help and guidance you need to complete it. For help contact us via email or phone
How to contact us
As our customer it matters to us that you receive a very high level of service, if you email us (either on using the email us button on the top bar, or one of the buttons on the right hand side of this page) we will provide you with a very quick response.  If you would prefer to talk to us please call us on 07880346964